Healthy statements – reliable translations
Medicine/pharmaceutics/chemistry
Medicine, pharmaceutics and chemistry – system-relevant industries
Native language: to avoid linguistic risks and side effects
What keeps us fit is native language. Germany's largest economic sectors include the medical, chemical and pharmaceutical industries. We are one of the world's major exporters. These fields cover a wide range of products such as pharmaceuticals, hygiene products, cosmetics, cleaning products, paints, varnishes, etc. Our translators in the fields of medicine, chemistry and pharmaceuticals are qualified and native-speaking linguists. They translate your medical, chemical and pharmaceutical specialist texts into all world languages, when required also according to the 4-eye principle (dual control principle).
There is hardly any other field in which so much precision and technical know-how is required as in the medical, chemical and pharmaceutical industry. Precisely translated and clearly formulated instructions and explanations prevent user errors that could have serious (in the worst case harmful) consequences for patients. In the chemical industry, translation errors are a major danger for employees, who work with very dangerous and toxic substances every day. Employees must be able to rely on the clear and correct translation of labels and warnings.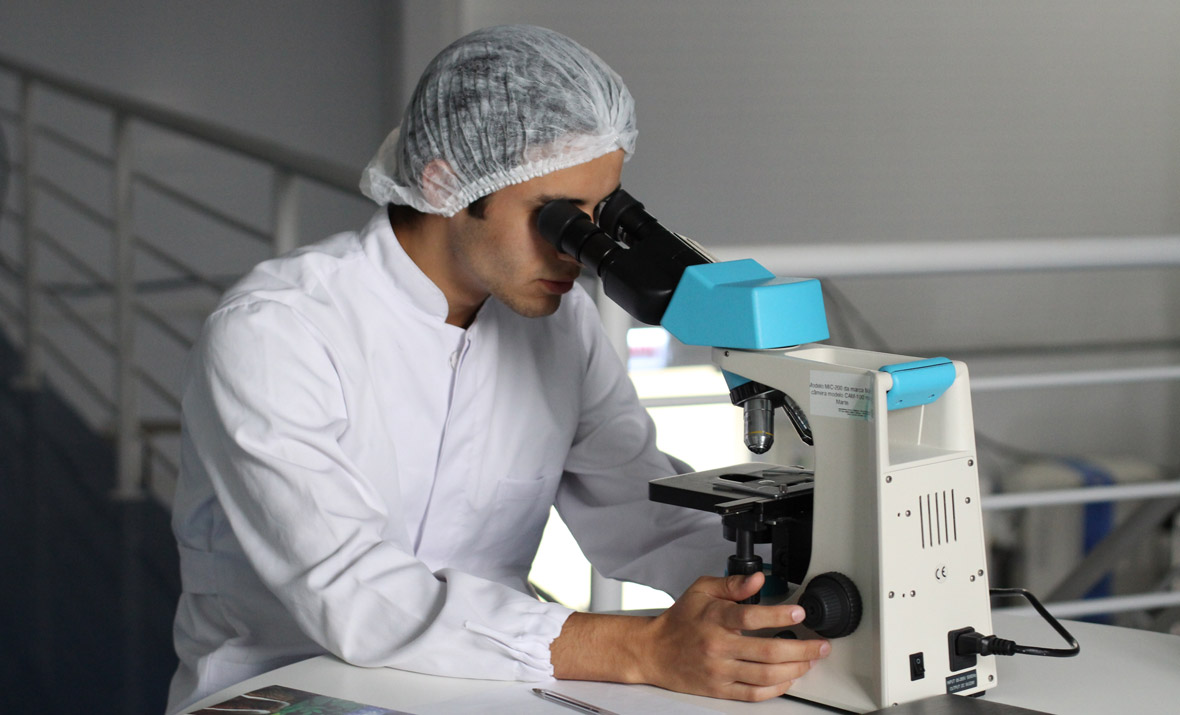 Quality is the key to success
We therefore offer technical translations including a revision according to ISO 17100. Here, a second technical translator compares the source text with the translation and reviews it regarding grammar, spelling and completeness. This enables us to offer you precise and high-quality technical translations. Our translators are regularly evaluated by us. Our project management is also subject to an internal quality procedure. We are a certified company and therefore subject to verification. All our employees also sign a confidentiality agreement. Thus, your personal data will remain confidential. Medical, chemical and pharmaceutical companies as well as research institutes rely on COMLOGOS.
The right ingredients must be effective
For this reason, as a translation agency we differentiate not only according to sectors such as pharmaceutics, chemistry and medicine, but also according to the specialist areas with their fields of application, such as pharmaceutical products,bioinformatics, human or veterinary medicine, food research, diagnostics, etc. This requires translations of a wide variety of documents. From the very beginning, instruction manuals, for example, are an important component of a product's technical documentation. We offer the necessary certifications, e.g. for a European registration, for many language combinations.  
Range of products in full dosage
Whether you need a package insert in Spanish, a research report translated into Japanese, or instructions for a special cleaning product for a customer in English – COMLOGOS has the right translator at hand for all Languages and specialist fields. Here are some possible types of texts and documents that we can translate for you:
Statements, approvals and authorisations from health authorities

Teaching material for the health care system
Excursus into the Medical Device Regulation (MDR).
From May 2020, manufacturers of medical devices must provide evidence of certification in accordance with the new MDR.
This is a regulatory compliance to ensure the safe use of medical devices in the EU. The regulation enables additional international safety for special medical devices. We take care of a careful and linguistically correct translation of your medical devices. For further information on the new regulation click here or contact us.
Have your technical texts translated by our professional translation agency, because we are more than a classic translator's office. We offer you comprehensive services from A to Z. Your internal and external communication is important to us. We help you to be consistent as well as cost and time efficient across departments and companies. With us you will receive high-quality technical translations and comprehensive advice.
COMLOGOS is certified according to ISO 17100 and ISO 9001. You thus receive certified quality. We have over 10 years of market experience and are located in Fellbach near Stuttgart. We translate into all European, Asian, African, Arabic, Baltic and Indian languages.
Take advantage of our competent service for your personal quotation. The enquiry is free of charge for you. We are happy to advise you!
Please do not hesitate to contact us if you have any questions or require information.