Healthy technology - secure technical translation
Medical technology – Vital language for healthy technology
What keeps us fit: Native language
Medical technology companies and their research and developments are of great importance in order to promote people's health and quality of life. Device medicine is currently experiencing a boom, especially in hearing health and ophthalmology.
Currently, about 1.5 billion people worldwide are affected by hearing loss; according to the WHO, this figure will rise to 2.5 billion in 30 years. Cataracts, a clouding of the lens of the eye, are also a typical sign of ageing that used to be equated with extreme defective vision. Nowadays, this condition can be corrected with the help of a short, outpatient operation. In Germany alone, about 750,000 procedures of this kind are performed every year. For this, surgeons need high-quality lenses and lasers.
Other optical preparations that will be needed in the future are knee and hip prostheses, screws and nails for bones and the spine, and other surgical material. Prostheses are another large field for developers of medical technology.  In the near future, these will simply be printed and donor organs will become superfluous – at least that is the hope of the manufacturers of 3D printers. It's not there yet, but research is always pushing development forward. One current prospect is the construction of organs, body parts, skin and tissue from human cells – this reduces the risk of rejection and also offers opportunities for the treatment of cancer and heart disease.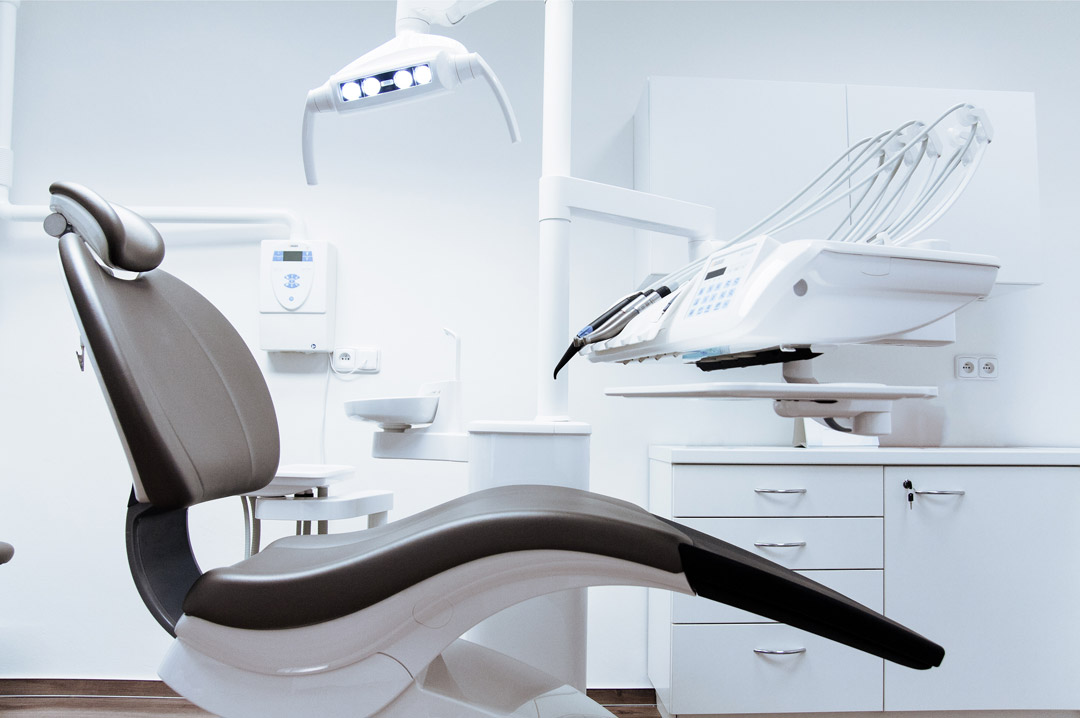 Healthcare sector on the upswing
In addition to health, aesthetics also play a role, for example in dentistry. The market for bridges and implants has been growing steadily for years and dental practices and dental laboratories are increasingly investing in new, modern machines.
Medical technology companies are currently developing innovations in the field of digitalisation and information technology. Robots and screens, for example, help to make operations as minimally invasive as possible. In addition, digital patient records are on the rise, telemedicine and video consultations are booming – not only thanks to Corona.
The multi-billion dollar health market is growing and modern therapies are increasingly appearing. The demographic development of the world population, increasing life expectancy and the increased demand for health technologies make the market an industry of the future with strong export opportunities for highly specialised companies. Due to the production of medical devices such as diagnostic equipment, instruments, equipment or laboratory materials, various obligatory documents with sensitive content are required.
These can be technical data sheets, operating instructions, manuals, specification sheets, operating manuals or the documentation of devices, but also product catalogues, brochures or texts for internet presentations.
These documents need to be translated into another language for a specific target market. And the key to success here? Accurate translation of vocabulary into the target language. This is the only way to ensure regulatory compliance for standards and certifications and safe use of medical devices. 
COMLOGOS helps – like a good therapy! Our translators are fit in your specialist field
This is where we come in, because we specialise in medical communication and language. We are linguistically at home in this specialist field and are familiar with the specialist language in the source and target languages. Our native-speaking and qualified specialist translators, who are regularly evaluated, work in accordance with DIN/ISO standards. Our expert professionals are based around the world and are familiar with the country-specific conditions and cultural subtleties.
Our specialists from the fields of linguistics, terminology and DTP are there for you and we put together the right services for you as if in a modular system. We find the best individual solution for our business clients' translation projects. We work with modern technologies such as the CAT tool SDL Trados Studio and the SDL Trados GroupShare server. The MultiTerm Online portal allows you to build and maintain a shareable terminology for your company and your products. This works quickly, time-independent and worldwide, no matter where you work from. This is how we handle complex projects very simply. You can rely on us for foreign language communication because we look for the best solutions for you. 
Our other technical specialist fields are:
Plant engineering
Automotive
Automation technology/robot technology
Battery technologies
Chemicals
Electronics
eMobility
Renewable energies
IT/software
Mechanical engineering
Measurement technology
Technical marketing
Medicine pharmaceutics chemistry
Business Law Finance
Environmental Technology & Renewable Energies
Have your technical texts translated by our professional translation agency, because we are more than a classic translator's office. We offer you comprehensive services from A to Z. Your internal and external communication is important to us. We help you to be consistent as well as cost and time efficient across departments and companies. With us you will receive high-quality technical translations and comprehensive advice. COMLOGOS is certified according to ISO 17100, ISO 18587 and ISO 9001 and must provide proof of its compliance accordingly. You thus receive certified quality. We have over 15 years of market experience and are located in Fellbach near Stuttgart. We translate into all European, Asian, African, Arabic, Baltic and Indian languages.
Please contact us if your desired target language is not listed. You can find a complete overview of the foreign languages we offer under Languages.
Take advantage of our competent service for your personal quotation. The enquiry is free of charge for you. We are happy to advise you!
Please do not hesitate to contact us if you have any questions or require information.