You can find more information on translations and language here.
These are our brief fact sheets that provide concise descriptions on specific topics. You also find below some of our easy-to-read e-books that offer you more in-depth and high-quality information on the topic mentioned. The associated concrete recommendations for action or practical procedural instructions are intended to facilitate your work and decisions on the aforementioned topic.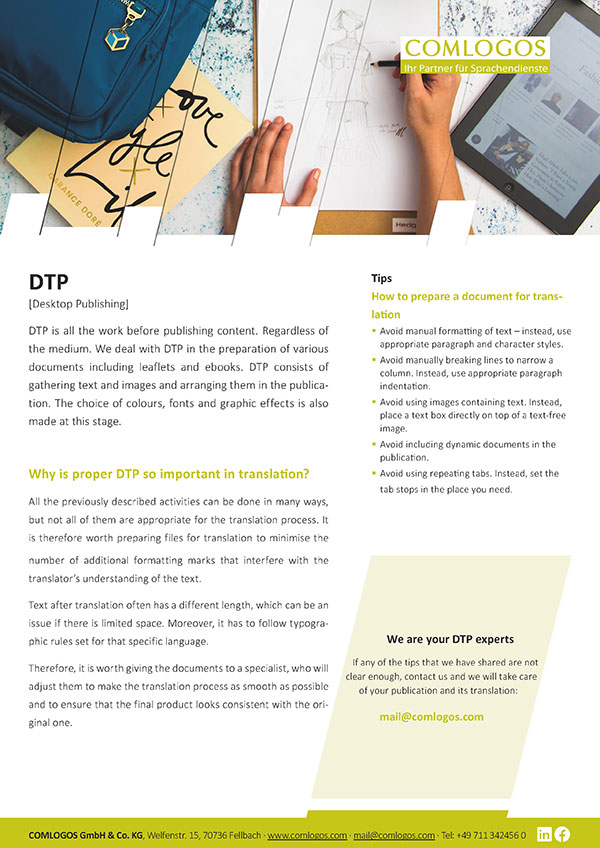 Foreign language layout with design quality.