The translation agency with the best quality
The COMLOGOS translation agency provides you with the best quality and the best service. We approach your projects with passion and find the right answer to every question with our expertise.
Phone consultation:
+49 (0) 711 342 456 0
Comprehensive language services for communicating worldwide
Excellent translations, handling of complex projects, seamless communication, cost efficiency and quick turnaround times – this is what our customers need. We use a network of state-of-the-art language technology to provide our customers with dedicated service as standard. Working together with our team of professionals, we been providing companies from many industries with translations and other language services for over 15 years. 
Your experts for demanding projects
We will provide you with suitable offers for technical translations and other language services in the fields of technology, marketing, renewable energies and the environment, law and contracts, websites, software and much more. We also provide extensive and competent consultation in order to best meet your translation needs, both in the short term and in the long term.
Translation-oriented writing: Examples
Examples from the everyday life of a translator. Translation-oriented writing is good for every text. I don't know about you, but I love reading real-life examples.
Our professionalism – your benefit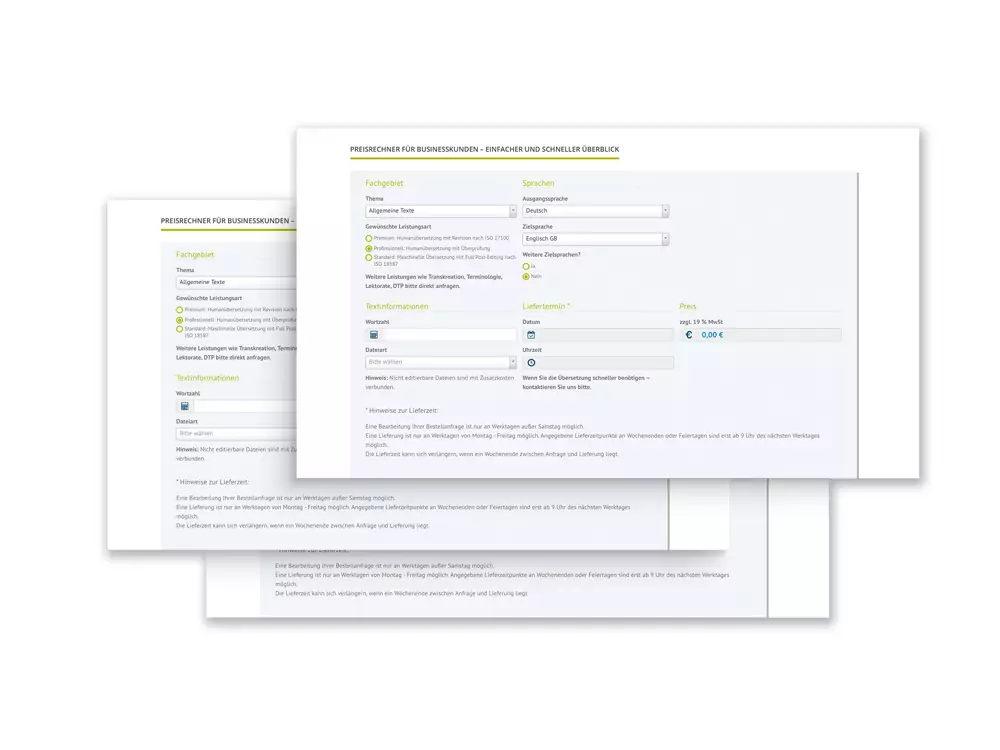 Our price calculator provides quick cost information
To get a quick overview, use our price calculator with quotes for many language combinations and different types of services.
Our translation agency services at a glance
A top-quality translation service provider
Our certifications and memberships - your benefit
When striving for the best quality, certifications and memberships are very important. These mean that the quality of our work is independently certified and allow us to grow our knowledge and develop our processes. Your benefits:
Concrete requirements for the qualifications of our process participants. For example, our translators are always native speakers with a specialist background.
Traceable and documented project management.
Revision by a second qualified translator (4-eye principle).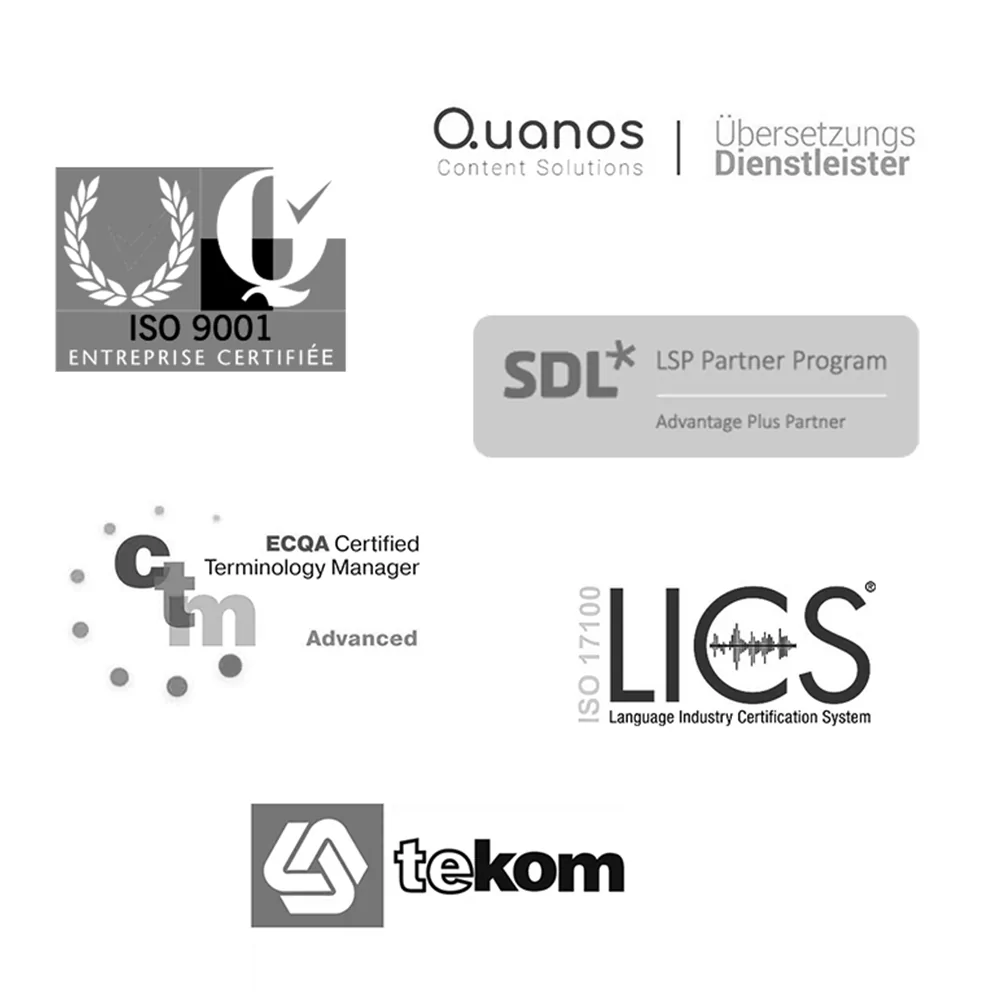 Nill + Ritz CNC-Technik GmbH
Technical editing
"Understood worldwide thanks to COMLOGOS. We are very satisfied with the speed, reliability and quality of the translations. Adherence to deadlines and open and friendly communication make working with COMLOGOS easy."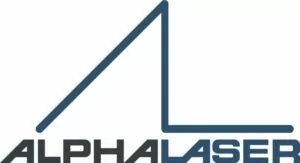 ALPHA LASER GmbH
Technical documentation
"We are a global manufacturer of laser machines for laser welding, laser cutting and laser hardening and have been working with COMLOGOS for many years to translate our operating manuals. We are very satisfied with the cooperation."

Paul Bauder GmbH Co. KG
Marketing communication
"You can rely on COMLOGOS! Whether it's a small brochure translation, a lengthy project or something short term, with COMLOGOS we have a strong and always competent partner at our side. COMLOGOS stands out with their unparalleled team - that's why they are our go-to when it comes to translation requests!"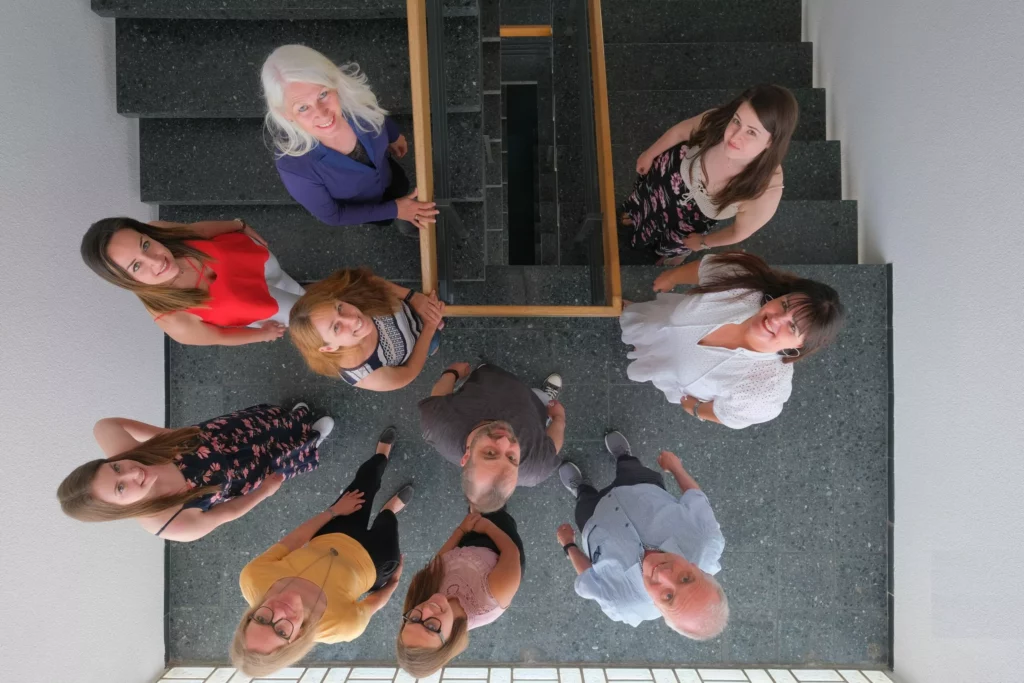 Our employees in quality, supplier and project management as well as in marketing and sales give their all in every project. 
Opening hours: 
Mon – Thu: 08:00 – 17:00
Fri: 08:00 – 16:00
The price for translations is made up of various parameters, such as the language combination, the word count, the file format and the area of expertise. With additional services such as DTP or proofreading, prices can be higher. You can get an initial idea with our price calculator. For a word price list, please contact our project management team. Individual services such as transcreation, terminology or express translation can also be requested from project management.
A total price is always calculated as part of your quote – so you know exactly what the costs will be.
A quote is always free of charge. Similarly, no costs will be charged if you decide not to accept the offer after you have received it or if you subsequently wish to make changes to it.
Depending on the text volume and language combination, the duration is calculated individually by the project management in consultation with our translators and subsequently shown on the quotation. We also produce express translations if you wish.
We translate into more than 70 world languages and offer over 100 language combinations in African, Arabic, Asian, European and Indian languages. We ensure that all of our translators are native speakers of the language they are translating into. With a strong worldwide selection of expert translators and permanent quality assurance, we guarantee you high-quality translations.
We provide translations for nearly all industries. In the 15 years of our existence, we have been able to acquire a great many customers from the technical sector (mechanical and plant engineering, electrical engineering, environmental technology and others). Therefore, we have a very deep expertise in technical documentation and technical texts. But we also translate marketing texts, legal documents or contracts, CVs or subtitles for video productions. Please ask for our reference list or contact our project management team.