High output – clear language
Automation technology/robot technology
Automation technology – clear language automatically
What drives us: Native language.
Edmond Cartwright changed the industry in 1785. The invention of his fully mechanised loom marked the beginning of the success story of automation technology, which continues to this day. The next milestone was the invention of the steam engine – closely associated with the name James Watt.
And now today:
Automation technology extends over (almost) all technical disciplines today in the operation of systems and machines and therefore in almost all manufacturing processes.
Automation technology includes measuring, controlling and regulating, as well as finding suitable man-machine interfaces, implementing complex methods and procedures and also safety for man and machine. Complex systems for automation and rationalisation are created from high-quality components such as signalling devices, switchgear, measuring and test equipment, means of transport, electrical, pneumatic or hydraulic drives, control units and controllers. These are primarily used to manufacture products for many applications and areas of life.
Automation technology is, so to speak, the "Eldorado" of many disciplines of engineering technology. With its numerous companies in the mechanical engineering sector, Germany has extensive core competence in this field and is one of the world's leading industrial nations.
Important branches of automation technology are:
Systems theory
Engineering cybernetics
Control engineering
Control technology
Measurement and sensor technology
Drive technology

Programmable logic controller

Image processing

Robotics and handling technology

Drives – electric, pneumatic and hydraulic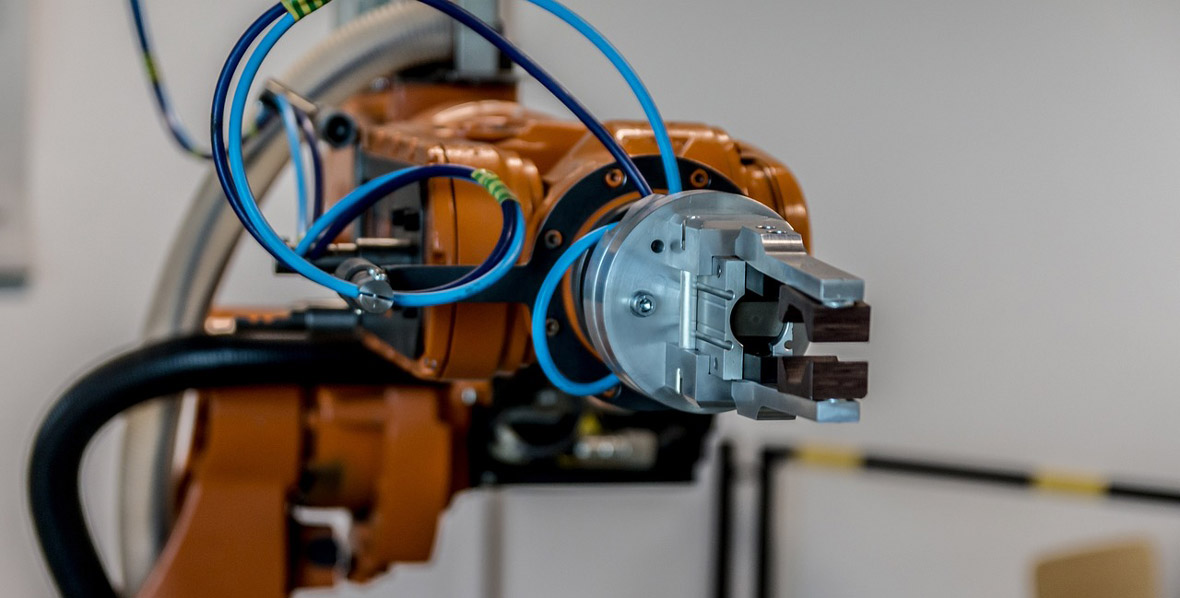 Technical translations – almost automatically and always good
Comprehensible and, above all, accurate translations are the backbone of export-oriented companies in automation technology. And for this, COMLOGOS is a leading translation services company and is happy to stand by your side.
Communication and its impact can be measured, regulated and controlled. We can also automate it – depending on the given possibilities and requirements of security and implementation of interfaces.
Automatic translation is possible today to a limited extent, but the project management team of COMLOGOS will help to ensure that you do not get an automated translation, but a really good one.
Every translation project is unique – until additional languages are required or when a machine/series gets new features. This is where our translation memory system and terminology management comes into play.
Quality comes first at COMLOGOS. We therefore offer technical translations according to ISO 17100. Here, a second technical translator compares the source text with the translation and reviews it regarding grammar, spelling and completeness. We can deliver precise, high-quality technical translations within short deadlines. Our translators are regularly evaluated by us. Our project management is also subject to an internal quality procedure. As a certified company, we are obliged to provide evidence of the qualifications and competences of our internal and external employees. All employees sign a non-disclosure agreement before working with us. Your sensitive data will remain confidential with us. Many companies from mechanical engineering, measurement technology, plant engineering, electrical engineering and above all automation technology rely on COMLOGOS.
Translations for every need
Whether you need an operating manual translated into Chinese, a Letter of Intent (LoI) in Portuguese, or the installation instructions for a machine in Arabic, COMLOGOS has the right translator for all specialist areas in all languages.  
Document types to be translated include:
Your document and text types

Operating and installation instructions

Documents for trade fairs

Display texts for operation
Our translators are on their home turf when it comes to specialist expertise and native language; they are familiar with your specialist terminology and know what global cooperation means. We are constantly learning for you. We help you to keep an eye on your core business. This is our service.
Take advantage of our competent service for your personal quotation. The enquiry is free of charge for you. 
We are happy to advise you!
Please do not hesitate to contact us if you have any questions or require information.