Large plants – large translations
Plant engineering – precise and consistent translations
What drives us: Native language.
Plant engineering is approximately 5000 years old. Without a highly differentiated language, however, the international development, construction and operation of large-scale plants would no longer function today.
Depending on the application, plants are built for a wide variety of purposes: waste prevention, exhaust gas cleaning and wastewater treatment, production of chemical and pharmaceutical products, chemical precursors, food ….
Plants use many different technologies and these include process engineering, production engineering, control engineering, power engineering, mechanical engineering and electrical engineering.
A translation development process mirrors a plant engineering process 1:1. The design review is followed by the scale-up and project plan. An estimate of the cost and delivery follow along with the details in the form of an implementation plan if you opt for a "build". The ordering of components and service providers defines the quality of the translation. The quality assurance is followed by corrections and adjustments and finally the "go live" is the delivery. Flexible and globally networked project management is the prerequisite for your service and for your documents.
Native speakers and specialist expertise in translations are the basis for COMLOGOS in international project management. We are constantly learning for you. We help you to keep an eye on your core business. This is our service.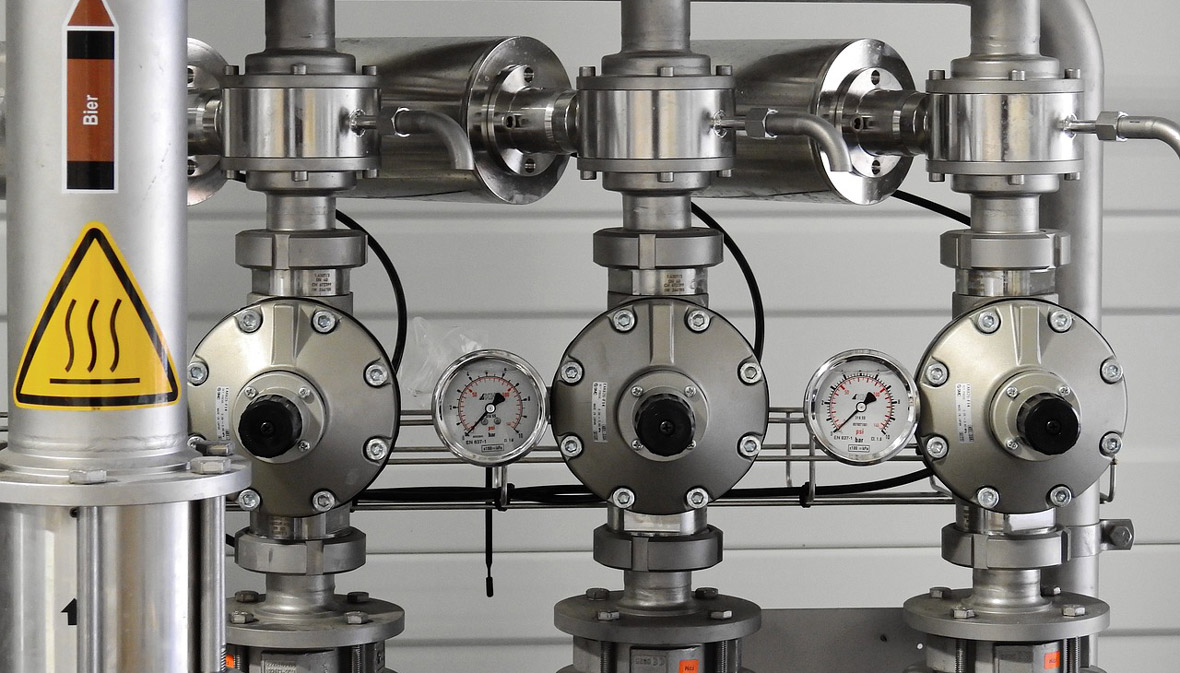 Technical translations – always in line with your plants
Systems are often planned and manufactured specifically for the customer and the application. At the same time, they are an important export good for German companies. Comprehensible and, above all, accurate translations of the associated documentation are necessary for successful and safe operation in the target country. And for this, COMLOGOS is a leading translation services company and is happy to stand by your side.
Like your plants, every translation project is unique – until additional languages are required or when a plant is given new features and processes. This is where our translation memory system and terminology management comes into play.
At COMLOGOS, quality is the top priority. We therefore recommend technical translations with an additional revision according to ISO 17100. This additional service guarantees high quality. Here, a second technical translator compares the source text with the translation and reviews it regarding content, grammar, spelling and completeness. We can deliver precise, high-quality technical translations within short deadlines. Our translators are regularly evaluated by us.
Our project management is also subject to an internal quality procedure. As a certified company, we are obliged to provide evidence of the qualifications and competences of our internal and external employees. All employees sign a non-disclosure agreement before working with us. Your sensitive data will remain confidential with us. Many companies from mechanical engineering, measurement technology, plant engineering, electrical engineering and above all automation technology rely on COMLOGOS.
Translations for every need
Whether you need operating instructions in Portuguese, a draft agreement translated into Spanish, or the installation instructions for a machine in Japanese – COMLOGOS has the right translator for all languages and specialist fields. 
Possible textual concerns to be translated are:
Your document and text types

Operating and installation instructions

Display texts for operation

Marketing materials, brochures
Frequently requested language combinations
Take advantage of our competent service for your personal quotation. The enquiry is free of charge for you. 
We are happy to advise you!
Please do not hesitate to contact us if you have any questions or require information.