The language from the centre of Europe
Slovak (Slovenčina) belongs to the West Slavic branch of the Indo-European language family and is spoken by around five million native speakers. Sorbian and Czech also belong to the West Slavic branch. Furthermore, the Slavic branch of the Indo-European languages is divided into East Slavic languages such as Russian and Ukrainian, and South Slavic languages such as Slovenian, Bulgarian and Macedonian.
There are many spoken dialects in the Slovak language, which can be divided mainly into three groups: Eastern Slovak, Central Slovak and Western Slovak dialects.
In Slovak there are some letters with diacritical marks, which determine the pronunciation or emphasis of the letter more precisely. For example, letters with an extension mark, a so-called Dĺžeň (acute) are pronounced long (á, é, í, ó, ú, ý, ĺ, ŕ), and letters with a soft mark, a so-called Mäkčeň (háček), are pronounced soft (ď, ň, ľ, ť). However, the háček is also used to mark sibilants (č, dž, š, ž).
Slovakia – The green heart of Europe
With an area of around 50,000 km2, there are nine national parks in Slovakia:
Tatra National Park, Nízke Tatry, Slovenský raj, Pieniny National Park, Little Fatra, Big Fatra, Muránska planina, Slovak Karst and Poloniny. Almost 40% of the country is covered by forests, which makes Slovakia one of the most densely forested countries in Europe.
Excellent Slovak translations by COMLOGOS
COMLOGOS – Your reliable partner for Slovak technical translations
Slovak – German
German – Slovak
Slovak – English
English – Slovak
What language combination into or from Slovak do you need? Contact our COMLOGOS project management team and let our competent employees advise you. Our team is looking forward to meeting you.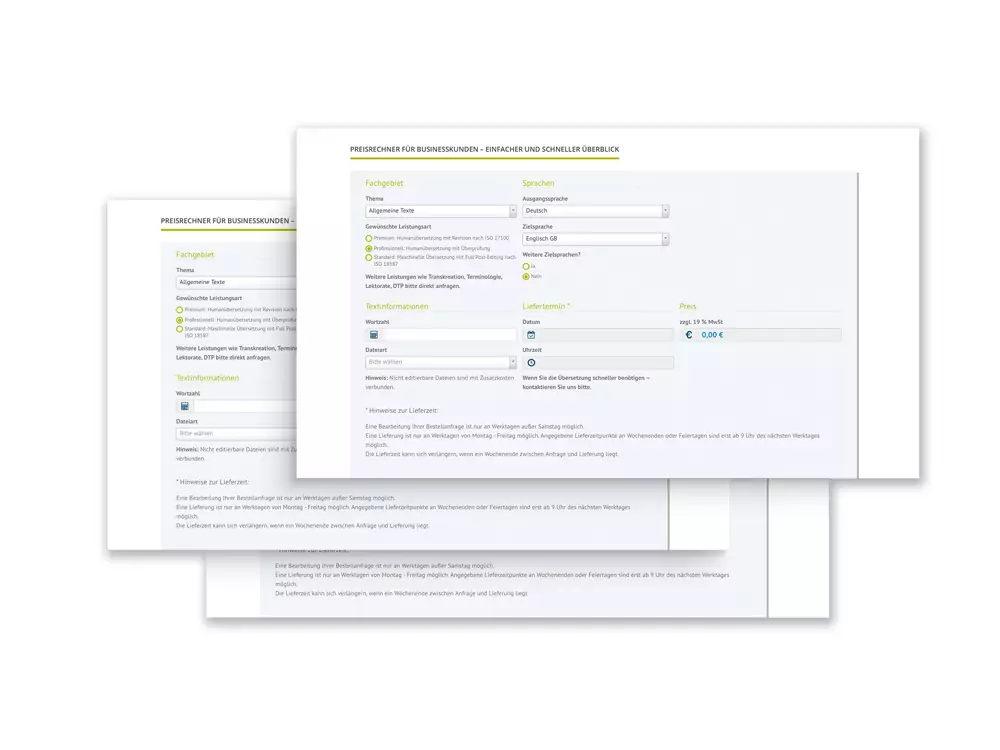 Our price calculator provides quick cost information
To get a quick overview, use our price calculator with quotes for many language combinations and different types of services.
Translation-oriented writing: Examples
Examples from the everyday life of a translator. Translation-oriented writing is good for every text. I don't know about you, but I love reading real-life examples.
Impressive feedback from our customers
In November/December 2021, we conducted a customer satisfaction survey among our customers. Many thanks to all who participated!