The language from the land of contrasts
Welcome! – Or as they say in Poland: Serdecznie witamy!
Polish (Polski) belongs to the Slavic languages and has strong similarities with Czech and Slovak. More than 40 million people speak Polish as their native language. Most of them live in Poland. However, Polish is spoken as a minority language in many countries such as Ukraine, Lithuania, Czech Republic, Romania and Slovakia.
There are numerous dialects in Polish. Mainly, a distinction is made between six groups: Greater Polish, Lesser Polish, Masovian, Silesian, Kashubian and mixed dialects.
The Polish alphabet consists of 32 characters. In addition to 23 letters of the Latin alphabet (except Q q, V v and X x), Polish contains the following letters with diacritical signs: Ą ą, Ć ć, Ę ę, Ł ł, Ń ń, Ó ó, Ś ś, Ź ź and Ż ż.
Diacritical marks exist in many Latin alphabets. These are lines, dots, hooks, circles or arcs that are inserted above, below or inside a letter to indicate emphasis/pronunciation that differs from a "regular" letter. The only letters with diacritical signs in German are the umlauts Ä ä, Ö ö and Ü ü.
Since 2004, Polish has been an official language of the European Union. A total of 24 official languages are included:
German
French
Italian
Dutch
Danish
English
Greek
Portuguese
Spanish
Finnish
Swedish
Estonian
Latvian
Lithuanian
Maltese
Polish
Slovak
Slovenian
Czech
Hungarian
Bulgarian
Irish
Romanian
Croatian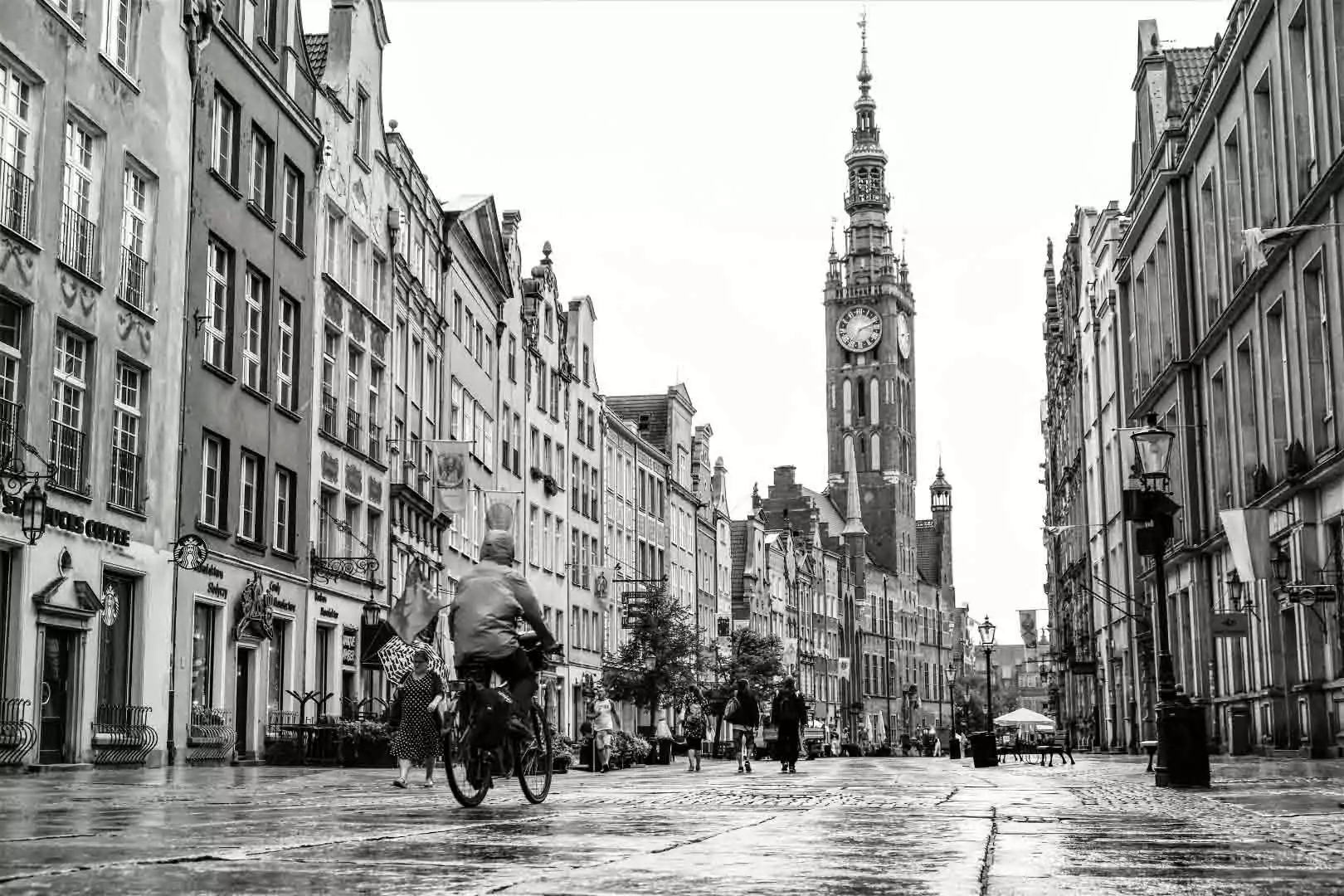 German-Polish economic relations
Of the countries in Central and Eastern Europe, Poland has now developed into Germany's largest trading partner. In particular, vehicles as well as automotive parts, electrical engineering, chemical products, machinery and equipment are imported from Germany to Poland. In turn, the main exports from Poland to Germany are automotive parts and accessories, household appliances, furniture and food.
However, not only Poland, but the Eastern European countries in general have become increasingly important trading partners for Germany in recent years. For example, trade with the three other members of the Visegrad Group, which includes Poland, the Czech Republic, Hungary and Slovakia, also grew.
International trade has been facilitated, among other things, by the Schengen Agreement and the resulting opening of the borders between the now 26 member states. The agreement, whose name is derived from the place it was signed (Schengen in Luxembourg), was originally concluded in 1985 between Germany, France, Luxembourg, Belgium and the Netherlands. 
Polish translations with top quality
Due to trade relations not only throughout Europe but also worldwide, there is a high demand for first-class technical translations. As a quality-conscious translation agency, we work with over 350 exclusively qualified, native-speaking specialist translators and offer you excellent technical translations for specialist areas such as automotive, plant engineering, mechanical engineering, electronics, pharmaceuticals, chemistry, medical technology, marketing and law. 
Requested language combinations to and from Polish:
Polish – German
German – Polish
Polish – English
English – Polish
Do you need a translation into or from Polish? Simply use our online enquiry form and send us your enquiry. We will provide you with an individual and free quotation. We look forward to receiving your enquiry.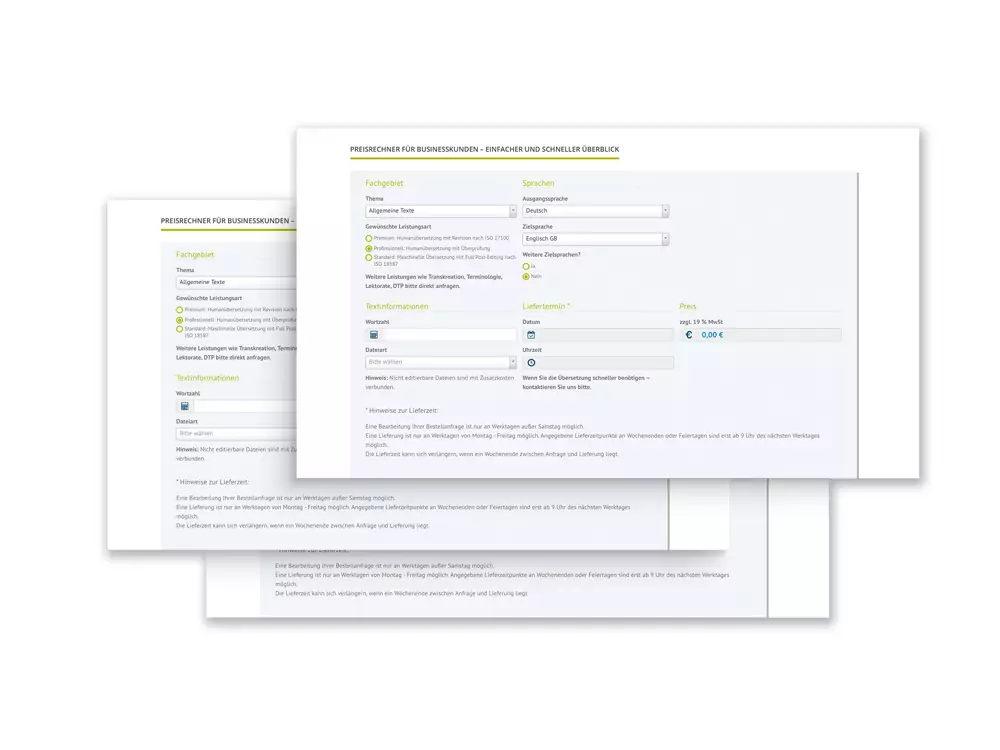 Our price calculator provides quick cost information
To get a quick overview, use our price calculator with quotes for many language combinations and different types of services.
Translation-oriented writing: Examples
Examples from the everyday life of a translator. Translation-oriented writing is good for every text. I don't know about you, but I love reading real-life examples.
Impressive feedback from our customers
In November/December 2021, we conducted a customer satisfaction survey among our customers. Many thanks to all who participated!