B2B English translations: The number one business language
Translations into English
Well over a billion people in the world speak the English language. English is not only THE world language, but also THE business language. Here, spoken and written communication is mainly in English. Experience shows that misunderstandings in oral communication can be easily identified and directly corrected. This is not quite so easy in written communication. Accuracy and correctness are of crucial importance here. That is why a translation starts with the correct copywriting in the source language.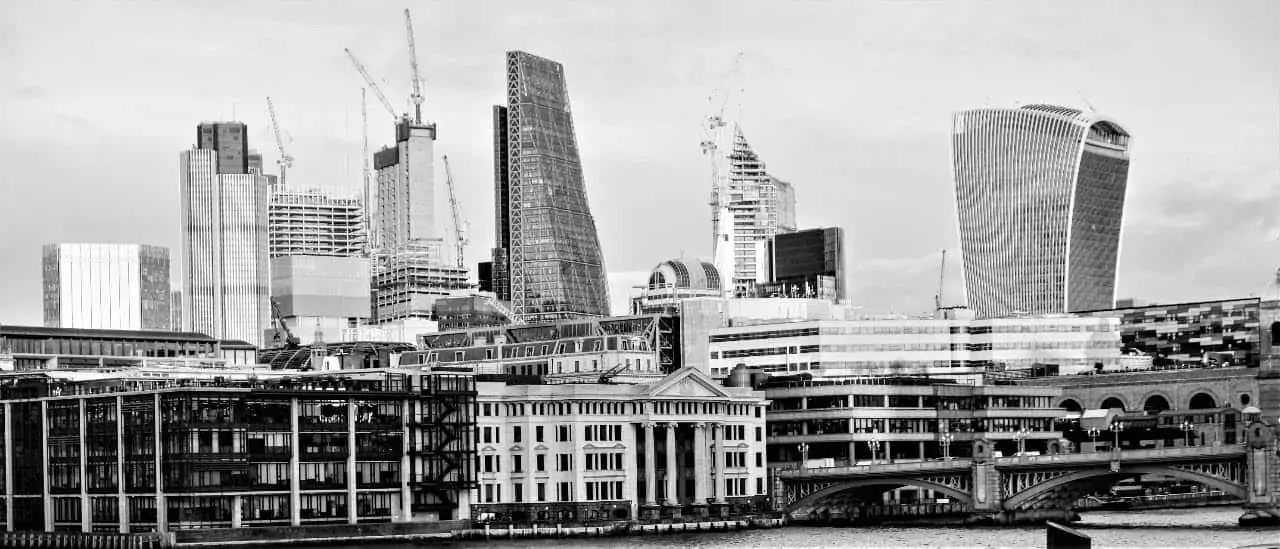 English and its language variants
The main distinction in technical translations into English is the distinction between British and American English. Besides Great Britain and the USA, there are many other countries, such as Canada, Ireland, Australia, New Zealand or South Africa, where English is also an official language.
Without a commitment to one of the two main variants, US English or UK English, a translator cannot translate professionally for the relevant target group. However, every reader expects a text that has been suitably translated for his or her language region or cultural area.
The English language variants differ both in speaking – which is obvious when you hear a New Yorker or a Londoner speaking – and in writing.
There are not only differences in spelling – color/colour, liter/litre, organise/organize – but also significant differences in the meaning of words. Thus, in Great Britain, one gets French fries when ordering chips. In the USA, however, you get potato chips, because there, British 'chips' are called fries. Therefore, if you want potato chips in the UK, you have to order crisps.
Financial and annual reports

Lectures and training documents
English in Desktop Publishing / expansion factor
In general, English has no expansion factor compared to German – in other words, the target texts and source texts are of equal length. Nevertheless, there are often more words in English texts, but shorter words than in German texts. In the case of legal texts, contracts and financial reports, the length of the text can vary considerably in translations, as legal phenomena are often represented in English by a complex sentence formation. However, layouts can usually be adapted without problems.
Nevertheless, it should be noted that when translating from English into German, the German text is usually longer than the English source text. Foreign language typesetting can therefore lead to space problems. 
COMLOGOS delivers first-class English translations with desktop publishing (DTP)
Your brochures, catalogues, websites and instructions need to appear exactly the same in English as in the source language? It needs to be taken into account that often a difference in the length of the translated texts results in the need to formally adapt the layout of the translation. Because layout and content need to be correctly set.
The target layout is adapted by our graphic artists so that the original layout is retained. Depending on the expansion factor of the target language, formal and graphic adaptations are necessary to varying degrees in consultation with our translators. The adapted layout is then checked by our translators before the layouted translation is delivered to you by the agreed delivery date. 
We are your specialised service provider for:
Best and most professional quality:
Technical translations according to ISO 17100
Quality management according to ISO 9001
Native-speaker principle and 4-eye principle
Specialist knowledge in your industry/specialist field
Reliable processing and service-oriented project management
In order to provide you with high-quality translations, we regularly evaluate our translators and revisers according to various criteria, such as their linguistic and technical skills. We serve industries and specialist areas from the fields of automotive, automation technology, medical technology, marketing, law, plant engineering, medicine, engineering, chemistry, measurement technology, renewable energies, pharmaceutics, electrical engineering, IT, software, robotics and mechanical engineering. 
We support you with the translation of all document and text types
Whether websites, technical documentation, operating instructions, manuals, reports, parts lists, software, web shops, annual reports, catalogues, marketing texts or brochures – we offer you professional translations.
Translations from German into English and from English into German cost from € 0.14/word. We would be pleased to send you an individual quotation.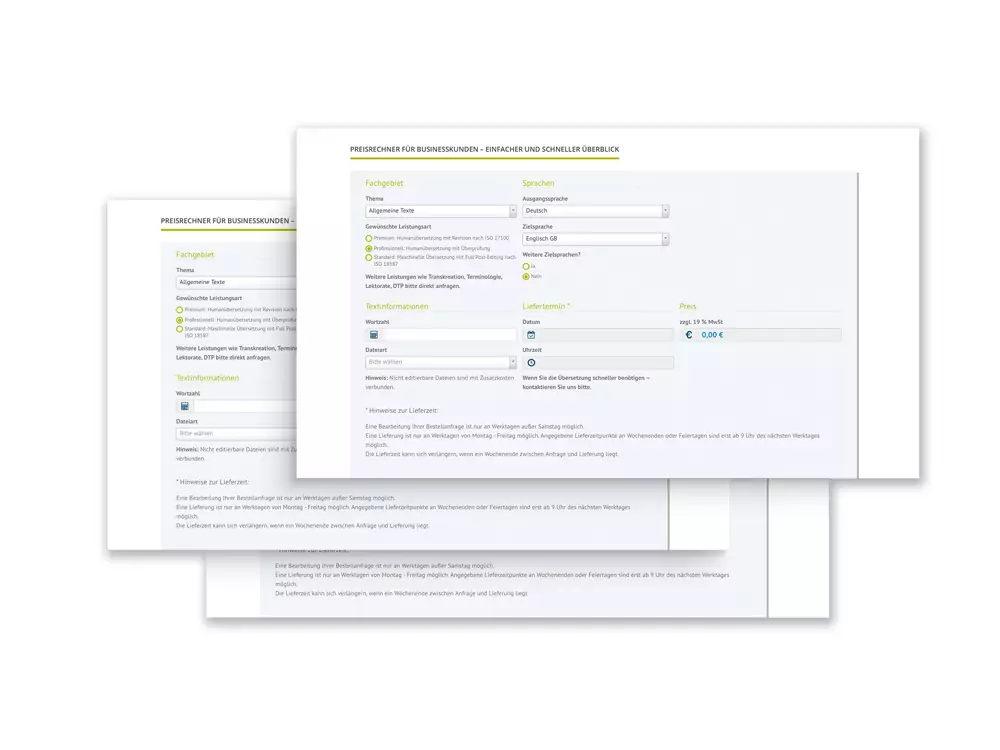 Our price calculator provides quick cost information
To get a quick overview, use our price calculator with quotes for many language combinations and different types of services.
Translation-oriented writing: Examples
Examples from the everyday life of a translator. Translation-oriented writing is good for every text. I don't know about you, but I love reading real-life examples.
Impressive feedback from our customers
In November/December 2021, we conducted a customer satisfaction survey among our customers. Many thanks to all who participated!