The language from the land of the vikings
Danish (Dansk) belongs to the North Germanic languages together with Swedish, Norwegian, Icelandic and Faroese. These evolved from Old Norse and are also known as Nordic languages. The Danish language is spoken by approximately 10 million native speakers. Danish is the first official language only in Denmark. However, it is also the official language of Greenland and the Faroe Islands, a group of islands belonging to Denmark, which consists of 18 islands and is administered autonomously.
Although the Danish language has comparatively few native speakers, there is a wide variety of dialects, which developed in West Jutland through the distinctive influence of English and Swedish and in South Jutland through the influence of German. As easy as it is for a German to recognise some written Danish words at first sight, it is just as difficult to understand the spoken Danish language, as there are considerable differences. Nevertheless, there are usually no communication problems between Germans and Danes, as Danes learn German at school.
Germany is one of Denmark's most important trading partners. Other trading partners include Sweden, Norway, Great Britain and the USA. Germany's northernmost neighbour mainly exports machinery and machine parts, electronics, raw metals, food, chemical and pharmaceutical products as well as oil and gas.
But what is typically Danish for us? This ranges from the fairy tales of probably the most famous Danish writer and poet Hans Christian Andersen, such as The Little Mermaid (Den lille Havfrue), to Carlsberg, the Danish beer from the world's fourth largest brewery group based in Copenhagen, to THE toy from probably the world's largest toy manufacturer – LEGO, which is derived from the Danish leg godt (plays well).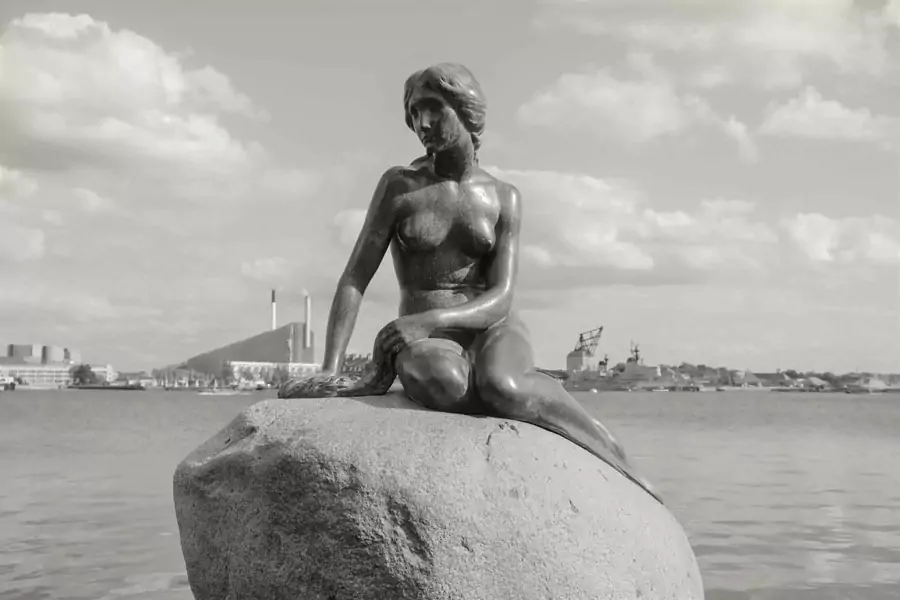 Precise pharmaceutical translations by COMLOGOS
In the field of pharmaceutical products, the Danish pharmaceutical company Novo Nordisk is known worldwide, particularly for its research and development in the field of diabetes. For decades, the pharmaceutical giant has been intensively engaged in research into hormone metabolism and aims to contribute not only to the treatment and cure of diabetes, but also of other blood and metabolic diseases as well as obesity. The Danish pharmaceutical company sells its products in over 170 countries.
The worldwide distribution of pharmaceutical products creates a high demand for high-quality pharmaceutical translations. As a translation agency with a data pool of over 350 qualified, native-speaking specialist translators, we offer excellent technical translations for specialist fields such as pharmaceutics, chemistry and medical technology, but also for specialist fields such as automotive, plant engineering, mechanical engineering, electronics, marketing and law.
Requested language combinations to and from Danish:
Danish – German
German – Danish
Danish – English
English – Danish
Your desired language combination into or from Danish is not listed here? Then please contact our project management team. We will be happy to inform you about other possible language combinations.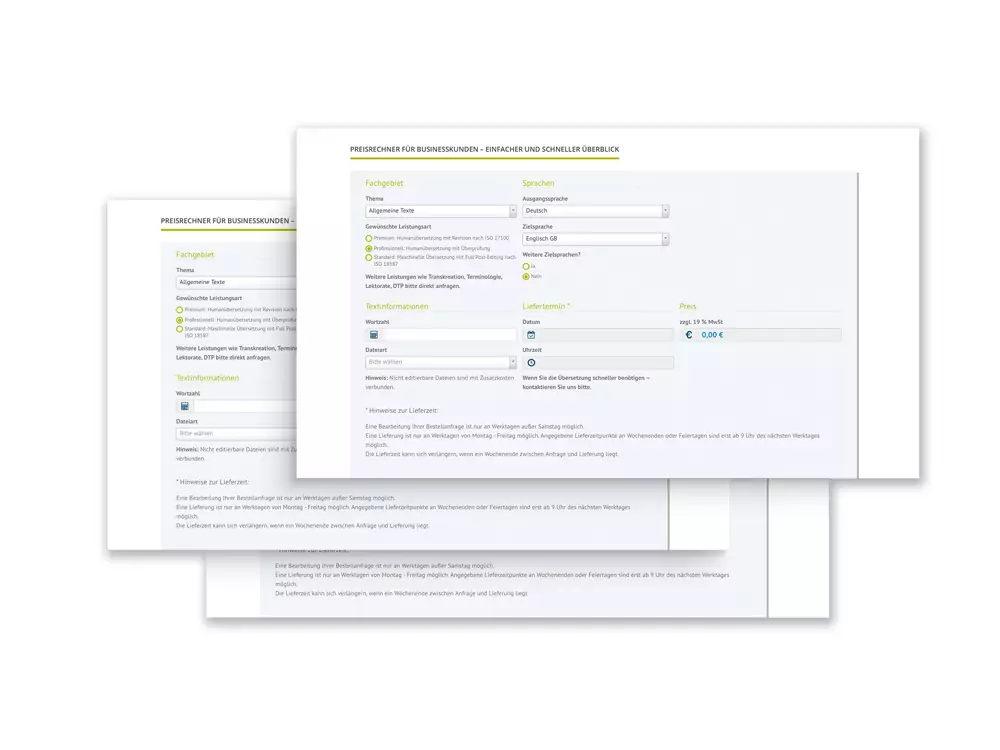 Our price calculator provides quick cost information
To get a quick overview, use our price calculator with quotes for many language combinations and different types of services.
Translation-oriented writing: Examples
Examples from the everyday life of a translator. Translation-oriented writing is good for every text. I don't know about you, but I love reading real-life examples.
Impressive feedback from our customers
In November/December 2021, we conducted a customer satisfaction survey among our customers. Many thanks to all who participated!