The world language of the Far East
Chinese and its dialects.
Chinese is spoken by over a billion people and is therefore the most widely spoken language in the world. It consists of numerous dialects, some of which are as different as the Romance languages. However, written communication is easier because the Chinese script is the same across dialects. Mandarin, commonly known as "Chinese", is the most widely spoken dialect and official language.
China, Taiwan, Malaysia, Indonesia, Singapore

China: Yangzi estuary, Shanghai

China: Fujian, Hainan, Taiwan

China: Guangdong, Guangxi, Hong Kong, Macao

China: Jiangxi, Hubei; also Hunan, Anhui, Fujian

China: Shanxi, Inner Mongolia; also Hebei, Henan

China: South China, Taiwan
Chinese consists of more than 12,000 characters and is thus highly complex. The extremely demanding intonation poses a great challenge for many when learning the language. Simplified Chinese characters are the simplified, reformed form of the traditional Chinese characters still used in Taiwan, Hong Kong and Macau.
Simplified Chinese characters

Traditional Chinese characters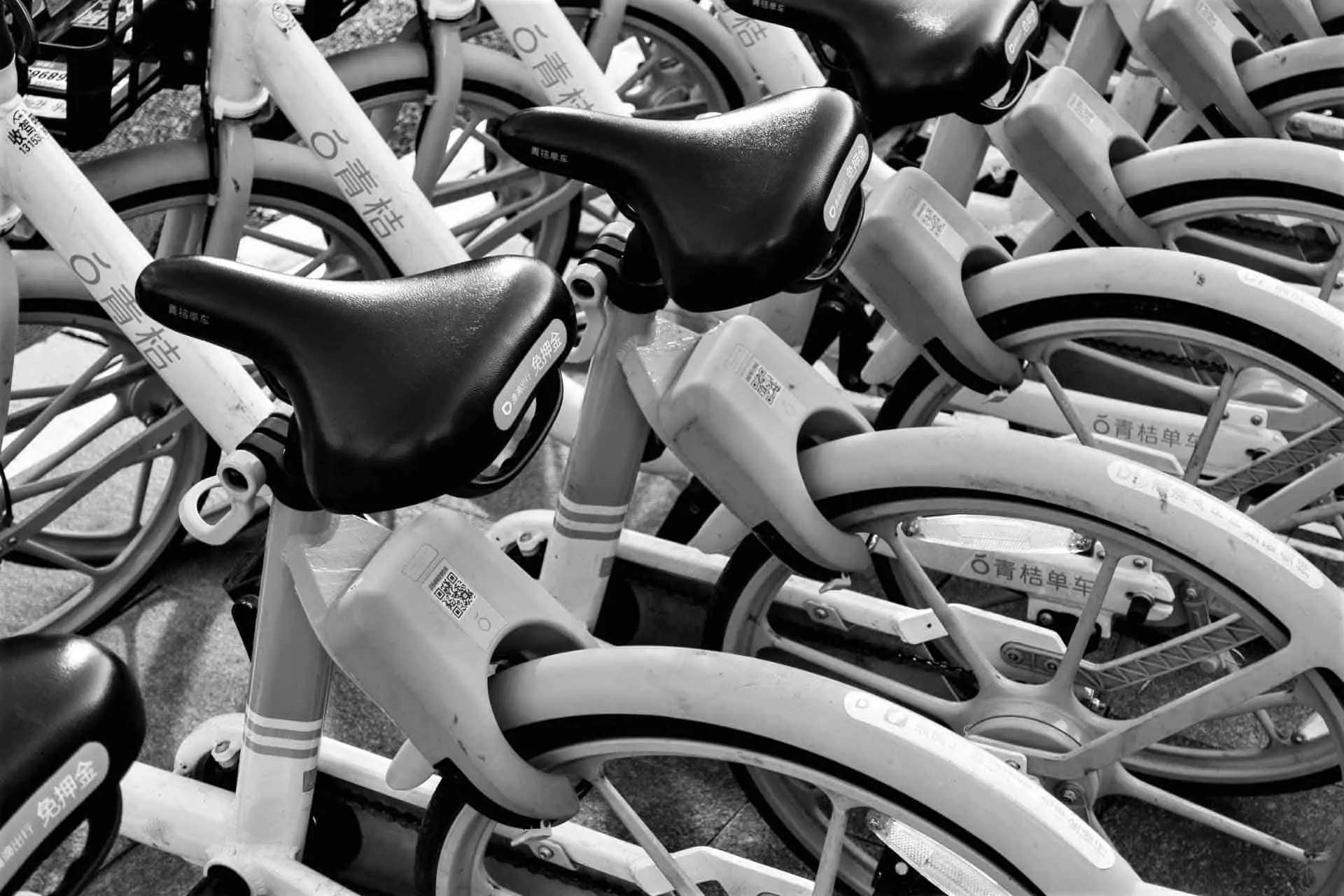 What does Chinese actually sound like?
To find out, just watch our simple show on Youtube. In our explanatory video, our translation agency tells the story of Uwe, a technical writer who needs a technical translation and is therefore looking for a translation service provider who can support him in his complex project. Using the link below you will find our Chinese explanatory video. Have fun watching and especially listening.
https://www.youtube.com/watch?v=2pJRn0RF1mk
Using the following link you will find COMLOGOS' simple show with the story about Uwe, the technical writer, in German.
https://www.youtube.com/watch?v=vQqjaSF6J0A
China is the most important trading partner for Germany worldwide.
China is not only Germany's most important trading partner in Asia, but conversely Germany is also the most important trading partner in Europe for China. The demand for translations in the language combination German-Chinese has grown more and more in recent years. The economically strong country has long ago developed into a global player. You want to competently operate on the Chinese market and win new customers and suppliers in China? Then our professional translation agency is the right partner for you.
High quality for your translations.
In order to translate your documents into this complex language in a technically and linguistically correct manner, we work exclusively with qualified and trained native speakers. We place high demands on our translators, professional training and working methods are basic requirements. In addition to a confident command of the source language, knowledge of the industry and technical language are required. The DIN standard ISO 17100 for translation services requires translators and revisers to be highly qualified and demands extensive quality assurance measures. Your technical texts are thus translated into the Chinese language with high quality.
For your success in China.
We will take you by the hand and show you what needs to be taken into account when translating into Chinese in order for your company to be successful in China.
Your guide for a top-quality specialist translation into Chinese:
1. Do you need simplified or traditional Chinese?
You have to ask yourself for which target country you need a Chinese translation. Simplified Chinese is used in the People's Republic of China and Singapore. Traditional Chinese is still common in Taiwan and Hong Kong.
2. What language combination(s) do you need?
We offer you translations for all specialist areas from fields such as engineering, trade, environment, research and science as well as highly qualified translators with many years of translation experience in the following language combinations:
Chinese – German
German – Chinese
English – Chinese
Chinese – English
With an additional revision according to ISO 17100, the translated text is checked and proofread by a second specialist translator.
3. Typesetting – Desktop Publishing (DTP)
You need a professional translation with a top foreign language typesetting? Our graphic artists set your translations in the right spots, our translators control the layout and we deliver the translations in almost any file format up to the print-ready file.
Did you know? In Chinese texts no blanks are used, therefore, line breaks can usually be inserted at any position, which makes layout editing easier. In addition, bold and italics are not common in Chinese.
Have you ever thought about maintaining your company-specific terminology? Contact us, we will be happy to inform you about the possibilities and support you with terminology management.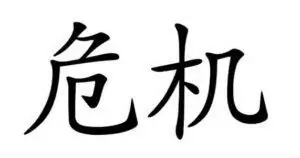 What is important now in times of Corona.
The Chinese character for crisis consists of the two characters danger (left character) and the character opportunity (right character).
This sums up the current situation in times of Corona. Both are in this crisis as in any other. This opens our eyes not only to look at the danger and let it dominate us. The term opportunity brings us a positive energy and a different orientation towards action. We support you with promising and precise translations from/to Chinese. A healthy optimism brings us forward and makes us action-oriented.
Chinese mentality – building relationships and trust.
The better a German knows the Chinese mentality, can interpret the signs and understands the meaning of business rituals, the better are the prospects of establishing a long friendship and business relationship. People coming from China spend a lot of time trying to find out as much as possible about the new business contact . These can be very personal matters, such as the question regarding ones salary or family situation. What Europeans already interpret as curiosity is a natural process for the Chinese to build trust.
Are you interested in translations into Chinese and looking for the right language service provider? Rely on COMLOGOS as a competent and professional translation service provider and build up trust in us. We look forward to hearing from you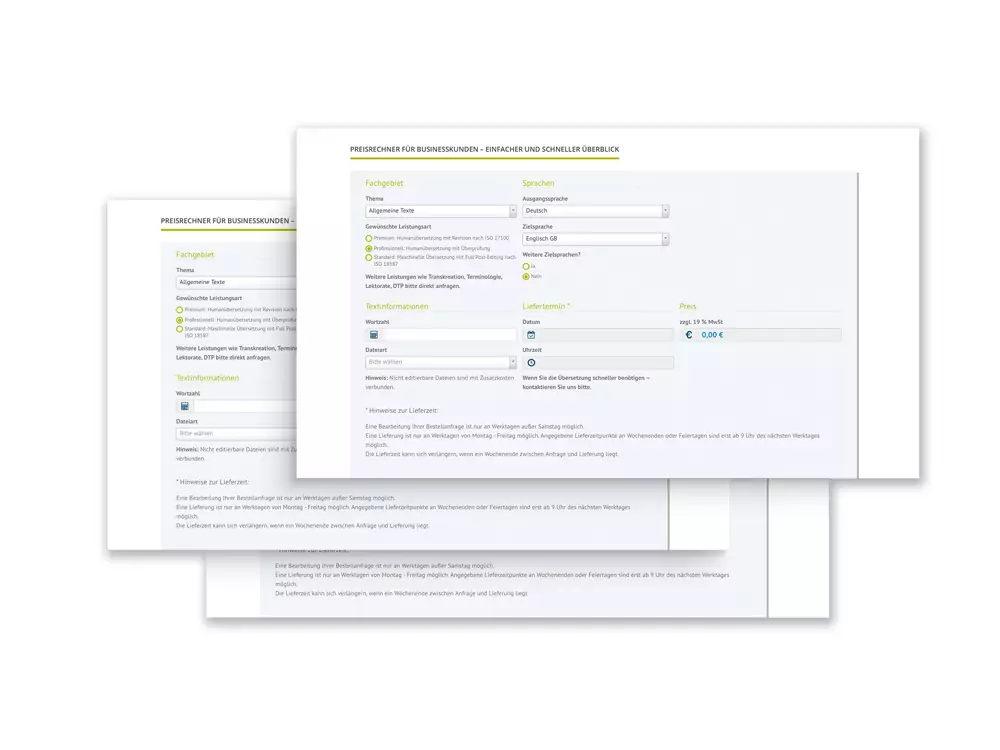 Our price calculator provides quick cost information
To get a quick overview, use our price calculator with quotes for many language combinations and different types of services.
Translation-oriented writing: Examples
Examples from the everyday life of a translator. Translation-oriented writing is good for every text. I don't know about you, but I love reading real-life examples.
Impressive feedback from our customers
In November/December 2021, we conducted a customer satisfaction survey among our customers. Many thanks to all who participated!